Trendy's Treehouse Shutter Love theme for this week is Just for Kids. Mr. No loves to take photos so I'm going to add a few of his photos, some of my favorites, to this post as well since this is a blog about Mr. No. Mr. No is 3 1/2 and he took this photo of his friend Noodle using my camera when we were on a nature adventure at Garden in the Woods. She did help him out a lot by crouching into the camera but that's what friends are for! He does have his own cameras but the cameras for kids take horrible quality photos and certainly are not worth $50!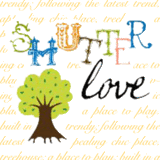 Shutter Love Entry taken by Mr. No


Here is Noodle's Photo of Mr. No with my camera:
Noodle's photo of Mr. No
Other Mr. No photos using my camera:
Mr. No's photo of H telling him to hold on to the lens too
one of our kitties, Braden
another of Braden
Mr. No photos with his terrible kid's cameras
sneaky shot in the car
reflection
bridge at Wickham Park
Gillette Castle
snow mountain from this winter
Miss Piper and Uncle J
We really need to find him a durable decent quality camera. We think he's pretty good for a 3 year old!