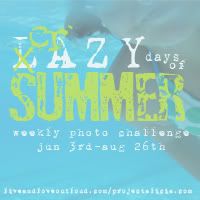 This my favorite critter photo. This little guy was so cute and tiny! He's pictured here on Mr. No's little hand so you can tell just how tiny he is. I'm the one that caught him and gently placed him on an overjoyed Mr. No's hand. We never take our little friends home. We always place them gently back where we found them.
A few more favorite critter photos: a hermit crab friend I waded out into the ocean to find and bring back to Mr. No.
I couldn't find the photo of the bumblebee mooning me but I did find this poor guy that I followed around one afternoon.
And 2 butterflied from the butterfly gardens. One lives at Magic Wings and the other lives at the Butterfly Place both in MA but opposite ends of the state.
from The Butterfly Place
from Magic Wings